DIRECT MAIL
01/12/2018
35 Borough Road
London
TW7 5DT
Introducing Amazon Student
Dear S. Kapoor,
As a valued Amazon customer, I wanted to let you know about a brand new money saving incentive Amazon has just launched-
Amazon Student
Being a student is an exciting journey, with new frontiers and prospects ahead. I remember it all too well. And was grateful for the student schemes that existed when I was studying.
That's why I wanted to launch Amazon Student.
This exciting new prospect allows anyone in your household to sign up on a scheme which offers a further 15% on all books stocked by Amazon. All you need is a student card.
Further benefits include-
Amazon Borrowing – a new digital library for students to borrow up to 10 books for 1 month for free
No fee – Amazon Student is completely free for students with no hidden charges
Further discount on gigs – with an Amazon Student you are entitled to 10% of all tickets to see your favourite bands, shows and plays
Access to our academic vault – check out 100s of completely free lectures and webinars. From all subjects, for all grades GCSE to PhD level. Visit amazonstudent.co.uk
With Amazon Student, you can also ask Alexa to download a dedicated range of audio books which can be accessed on your devices anytime.
Sincerely,
Jeff Bezos
CEO Amazon
PS – Amazon Student is only available to existing Prime members.Sign up to Amazon Prime today to receive 25% off (2nd Gen) Amazon Echo. Visit amazon.co.uk. Offer ends 01/02/2019.
---
BMW
BMW 640
Designed to indulge…
This was written on-spec for BMW.
The BMW 640 offers a dynamic driving experience like no other in its range. With a spacious cabin and ultramodern controls, the 640 exudes elegance and power in equal measure.
Inside, you'll find an array of BMW hallmarks; full leather interior, contoured seats, ambient lighting and advanced optical features such as the Heads Up Display. Generous storage transforms the car into the perfect vehicle for a family getaway. The hi-tech media centre allows passengers to indulge in a range of entertainment options whilst relaxing in comfort and style.
The 640's advanced mechanics ensure a smooth drive. Powered by a twin-turbo engine, it offers the option of speed or the luxury of cruise control at your fingertips. Our engineers have created hidden safety features such as  Driving Assistant so while you delight in motoring, we're working in the background to ensure your safety.
Occupying a unique niche between a luxury saloon and expeditious sports car, the 640 is a fusion of design and technology offering a next generation driving experience.
Visit – BMW.CO.UK to book a test drive
or call – 0208 232 57000
---
MOVEMBER
Whilst at an agency, the founders of the Movember charity approached the team and asked for ideas to run a campaign around Male mental health.
The ideas presented here aimed to convey a serious message whilst retaining their familiar wit, for which the charity has become well known for.
Every single minute of single every day, a Strong Silent Type commits suicide
Tony Soprano is the new Tony Montana
Silence is golden – If you're the Clint Eastwood type or The Man with no Name.
For years, men have defined themselves by their actions and achievements. They have never been comfortable talking about their feelings. They'd rather bottle them up.
That's why, 3 out of every 4 suicide fatalities is a man. Because men still believe that myth that boy's don't cry.
Movember is a serious challenge, looking to change redundant stereotypes and encourage men to speak out about real stuff and take mental health seriously.
By donating, talking and getting involved, we aim to reduce the suicide rate in men by 25% by 2030.
The Strong Silent type is dead – Long live Mo! Donate and participate at –
MOVEMBER.COM
It's all about the nuts and bolts
Thing One and Thing Two
Your nuts have been with you since day 1 – but how well do you really know them? Chances are, you've more familiar with North than South.
Testicular cancer is the most common cancer between men aged 15 to 39 and a leading cause of death.
Movember is raising awareness and by spreading the word, we aim to halve the number of deaths from testicular cancer by 2030.
Next time you're in the shower, have a feel – if something's changed down South, check in with your doctor and get it checked out. If you're not looking after your nuts, who will?
Then tell your mates about it – spread the word – stop men dying too young.
Donate and participate at –
MOVEMBER.COM
What Breast Cancer is to Women, Prostate Cancer is to Men
Size matters
The prostate gland is about the size of a walnut and sits below your bladder. It functions to produce fluid for semen.
Over the duration of a man's life the prostate gland can increase in size. Although this itself is not a sign of cancer, it might be a symptom of prostatitis.
And because the prostate is not visible, many men feel embarrassed speaking and thinking about it. They dismiss it, out of sight, out of mind.
With your donations, Movember is funding new accelerated research with a focused aim to reduce deaths by prostate cancer and support survivors who live with the side effects.
Donate and participate at –
MOVEMBER.COM
Mochos Machos
I can't – We Can
What we need is a legion of Mo's to step up to the challenge and stop men dying too young.
It's about time we changed the idea of what a strong man is and the kind of conversations men can have with other men.
We need a brotherhood of Mo's to raise awareness and to educate other men on prostate cancer, testicular cancer and mental health.
The single biggest obstacle to a man's well-being is the traditional yet obsolete image of masculinity ; the Strong and Silent type; the one who just gets on with it no matter what; the one who thinks it's a sign of weakness to talk about how he feels.
With YOUR help and support, we are changing this. We are raising awareness and investing in medical research. Get Involved, learn about our movement.
Donate and participate at –
MOVEMBER.COM
—————————————————————————————————————————————–
A current project I'm working on is for a bespoke pet-clothing company called Chien Lunatique, based in The Cotswolds.
I'm working with the web-site designer to alter the copy to increase web traffic for this brand. We are researching the couture market for pets and it is surprisingly a growing buisness.
CHIEN LUNATIQUE
DISCERNING 
CANINE GIFTS WITH A TWIST
ABOUT
Here at Chien Lunatique, we understand how much you cherish your dog and how much they mean to you – we feel the same. 
That is why we have searched the market for the finest materials to bring you a range of bespoke luxury gifts, including fun-interactive toys and delicious grain-free treats for your pet dog.
And because our products are –
organic
100 % cotton
washable
waterproof
You can be reassured that your adorable pooch will stay warm and most importantly, on-trend.
Whether it's our luxurious polar-fleece or cotton drying coats, your furry-friend will feel wrapped up without compromising on style.
And with our range of elegant matching attire, you can walk your gorgeous pooch to compliments as you both parade in our carefully selected couture.
Chien Lunatique – discerning canine gifts with a twist.
​
---
Travel blog
Discover Goa, discover yourself

To see the world in a grain of sand…
Picture tranquil blue waves lapping a white-sanded beach lined with palm trees…
In the distance, a solitary figure salutes the setting sun…
As we move in closer, we get snatched glimpses of a placid man: a tattooed ankle… a rosary around his neck… the whiff of incense lingers…
Meet Charlie – a UX designer from South London. He looks like a yogi as he picks up his poncho and saunters to a café, where he orders chai.
"I came to Goa for 7 days, last year after I finished my contract. I've been here ever since."
Charlie's one of many travellers who have rediscovered this scenic paradise which sits between the states of Maharashtra and the backwaters of Kerala. Perfect for anyone travelling on a shoestring budget.
"I grew up listening to my parents talk about Goa in the 1960's. I was expecting to see chanting hippies. There's still a few of them, but there's so much more."
Goa is India's most popular tourist destination. This former Portuguese colony has left its delicious stamp and a culinary legacy which attracts millions of visitors every year.
Its coastline is home to some of the most breath-taking beaches in the Asia, famous for hosting all-night parties, reminiscent of the 1960's,
Charlie spends warm nights in a bamboo-hut, an experience on many travellers' bucket list. On other days he visits Goa's vibrant markets where he chats to fellow travellers while listening to a fusion of trance and Goan beats.
At just 9 hours away from London, Goa is serviced by a range of airlines who offer budget tickets and accommodation.
"I'm not in a hurry to get back, " he says. He's just started a new 3-month contract working remotely . "I start work every day at 9 am in this café. By 5 pm, I'm meditating on the beach. What kind of job gives you that kind of freedom?"
To book visit
STA TRAVEL.COM
Or call – 0207 385 7234
---
A short film for Investec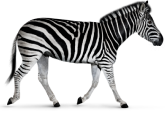 Whilst at A Perfect Storm BBD, a creative agency based in London, I wrote this three- minute film for Investec as a B2B promotional piece.
https://www.investec.com/en_gb.html
The brief from the client stated they wanted to reflect their roots. They are a firm based in South Africa and have grown quickly as an asset managment group here in London. They maintain a strong connection with their origins.
The premise of this short film is – Mahabi, a slum-kid from the Soweto ghetto, dreams of making it as a professional cricketer but has to overcome adverse poverty and the ghetto mentality of his peers.
THE RESTLESS SPIRIT
A short film for Investec
Written by
Sal Kapoor
FADE IN with sports commentary —
COMMENTATOR (V.O.)
As the batsman comes to the crease, the scores are level – 1 ball remaining, 1 run required and 1 wicket needed…
FADE IN
EXT. SLUMS – EVENING
The Soweto slums – sprawling out as far as the eye can see – corrugated iron sheds, mounds of rubbish, makeshift kiosks – organised chaos… madness…
SUPER –  THE RESLTLESS SPIRIT IS BORN FROM CHAOS
EXT. ALLEY WAY – CONTINUOUS
A crooked pathway – two open sewers run alongside it – at the end of the path stands a wooden stick – 4ft propped up by a few bricks…
We reveal the puny frame of MAHABI, 10, a waif in rags, barefoot – staring at the wood like it's his nemesis. A glint of determination sweeps his eyes – The Restless Spirit…
In his hands – a ball of string and rubber-bands – he tosses the ball from hand to hand like a professional bowler…
COMMENTATOR (V.O.)
We've arrived, moment of truth…
Mahabi glances to his left – a gaggle of slum kids huddled in a doorway – smoking – sipping beer – they shoot him looks – willing him to fail…
Mahabi flicks his eyes to the stump – bounds towards it – swinging his arm like a windmill – he releases the ball-
In SLO MO – the ball skidding off the ground –
The slum kids hold their breath – the ball flies by, missing the stump –
A look of despair sweeps Mahabi's eyes as the slum kids fall about laughing. Mahabi ignores them, picks up the ball when thunder rumbles across the sky —
He looks up – ominous clouds rolling towards the slums – an anxious look in his eyes —
EXT. SLUM LANES – MOMENTS LATER
Mahabi – scurries along the narrow lanes – clutching the stick and ball – he leaps over an open drain – Slum dwellers lay in doorways – watch him fly past –
INT. SLUM SHED – MOMENTS LATER
Mahabi slams the door closed, out of breath – from outside – sounds of thunder – He races away, disappearing into the back of the shed –
CUT TO
LATER – NIGHT
Mahabi – lays on the ground, staring at the ceiling, twirling the string ball in his hand.
CUT TO
LATER – NIGHT
All are asleep – except Mahabi – he's still staring at something in the ceiling – his mind ticking over, playing with the ball.
EXT. SLUMS – THE NEXT DAY
Close on the wooden stick – propped up by the bricks — Mahabi stares at the stump – determined —
One of the slum kids steps out from a doorway –
SLUM KID (SUBTITLE)
Why don't you just give up, bro? Forget that, come and hang out with us…
MAHABI
I can't, you wouldn't understand…
The slum kid shrugs as Mahabi bounds towards the crease – In SLO MO – the ball skids of the ground – flies into the stick and splits it into 2 pieces…
The slum kid gasps – amazed –
SLUM KID
Whoa… you did it…
Mahabi's stunned – he stares at the broken stick. Just then a crack of thunder fills the sky. He panics – picks up the broken stick and disappears through into the backstreets –
CUT TO
INT. SLUM SHED – MOMENTS LATER
Mahabi slams the door shut – races to the bedroom –
INT. SLUM BEDROOM – CONTINUOUS
Mahabi leaps onto a rickety old chair – clutching the broken stick. There's a hole in the roof – rain water pouring in.
CUT TO
EXT. SLUMS – NIGHT
POV – We're floating high … way up … high in the sky … panning across the vast slum, spread out like a battered city of lights.
We focus on Mahabi's shed from above – a tiny slit in the tin roof – gaps of light creeping out — we're thrust towards it… zooming down… way down… gathering pace now… faster… faster…. through the gap… bursting into the room…
INT. SLUM BEDROOM – CONTINUOUS
… Where we see five kids sprawled out – arms and legs everywhere – Mahabi's kid brothers and sisters, asleep on the ground. Mahabi's in the centre, awake, looking up at the roof.
MAHABI'S POV – looking up – the two sticks have sealed the gap, bound by string. It's keeping the rain out. He used bits of the roof to practice…
IN SLO MO – a raindrop trickles through the gap, falls straight towards Mahabi –
CUT TO:
EXT. LORDS CRICKET GROUND – YEARS LATER – DAY
IN SLO MO – the rain drop's still falling –
Mahabi looks up just as the raindrop sloshes his face. He smiles, refreshed. He's a grown man now, dressed in South Africa's kit.
COMMENTATOR (V.O.)
Nine wickets down and Mahabi to deliver the last ball of the
innings. He needs a wicket to take
South Africa into the final…
Mahabi thunders towards the crease – releases the ball – it whizzes along – 90 mph – skids off the turf and smashes the wicket – pole-axing bails and stumps everywhere –
The crowd erupt – cheering shouting his name…
FADE TO BLACK
OVER BLACK – THE LOW HUM OF A CAR ENGINE…
FADE IN
EXT. COAST – DAY
The Ocean in the background – waves break on the shore – A gleaming sports car cruises by – tinted windows – twin exhaust – alloy wheels – impressive machinery –
EXT. SOWETO STREETS – LATER
The metropolis – suffocating – packed with pedestrians, commuters, beggars, traders, high rise buildings. Noises are piercing – cabs honking – dogs barking –
A group of slum kids play cricket in a dead-end street, barb-wire fences – broken gates. They turn as the sports car lurches to a halt – the window slides down to reveal Mahabi behind the wheel…
He watches the slum kids improvise with sticks for stumps, cans for bails –
One of kids flicks a cursory glance at Mahabi – their eyes lock for a beat – Mahabi  recognises that glint – it's The Restless Spirit…
The kid bounds towards the wicket – releases the ball just as we –
SUPER – INVESTEC – OUT OF THE ORDINARY
FADE TO BLACK
---
I've just started working with this business, Party Wishes.
Our plan is to tidy up the web-site, rewrite the copy and attempt to increase its web traffic with a series of short blogs about celebrations around the world.